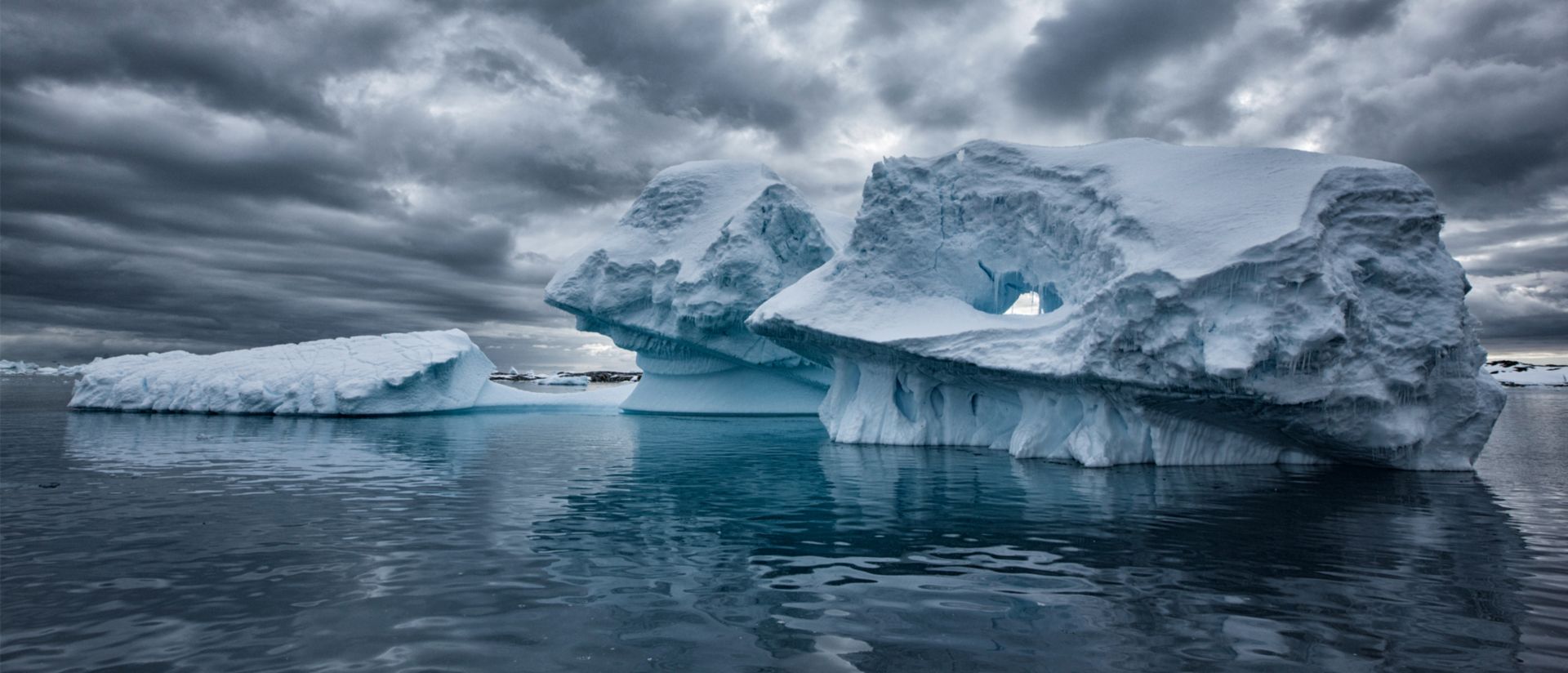 Royal Greenland: Supporting sustainable fishing from sea to fishermen to table
Explore Royal Greenland's journey with SAP
Global seafood company Royal Greenland A/S partnered with Trifork Smart Enterprise A/S to modernize its traditional catch registration and procurement processes by building three apps using SAP Business Technology Platform.
fishers readily adopted the mobile app.
hours of training required for fishers to use the mobile app.
purchase orders processed digitally instead of on paper.
With these groundbreaking apps built using SAP BTP, we are strengthening our supplier loyalty, optimizing internal processes, and helping local fishers achieve higher prices for their catch.
Lars Bo Hassinggaard
Corporate IT Manager, Royal Greenland A/S
Simplifying the catch registration process with digital
Having evolved over many years, Royal Greenland's catch registration process had become challenging and time-consuming. It required fishers to fill out paperwork in freezing conditions and walk long distances to procurement offices to turn it in.
Every purchase order then needed to be manually keyed into back-end ERP systems.
Ready to adopt a new approach, Royal Greenland knew mobile apps were the answer to making the process simpler for everyone.
By digitalizing the catch registration process, the company could more easily capture the data needed to fulfill legal and customer quality control and product-traceability requirements. This move would also help it eliminate paper-based, error-prone processes that made it difficult to determine staff levels for procurement centers and required procurement teams to manually key in procurement data.
Within a few days of launching our new app, we had fishermen asking for access. This is the ultimate proof that we have created a solution that adds true value to our end users. With help from SAP and Trifork, we are helping boost fishermen income as well as our bottom line.
Lars Bo Hassinggaard
Corporate IT Manager, Royal Greenland A/S
Strengthening relationships with local fishers by innovating on SAP BTP
With the goal to help local fishing communities register their catch and maximize the financial benefits of Marine Stewardship Council (MSC) certification, Royal Greenland liked the co-innovation and collaboration potential offered by SAP Business Technology Platform (SAP BTP)
Seeking to develop simple digital tools for mobile devices, the company got to work by partnering with Trifork, a member of SAP AppHaus Network. Royal Greenland recognized Trifork's expertise and aligned with its design thinking approach to create consumer-grade apps using SAP BTP. Together, they built three apps.
The first is a native iPhone app that allows fishers to quickly and digitally submit their catch data together with legally required signatures. It also validates licenses for specific species. A second native iPad app allows staff at procurement stations to enter additional information required for MSC certification, including texture, quality, temperature, and weight. And the third Web-based app empowers back-office staff to approve the fish procurement from the fishers.
For the mobile apps, the company used SAP BTP SDK for iOS to provide offline capabilities, push notifications, authentication, device registration, logging, and more.
Data from the apps integrates with SAP HANA and the SAP Integrated Business Planning for Supply Chain solution. The Web app also integrates with the SAP ERP application for further processing and storage of data.
Making local, independent fishing more efficient and profitable
Having digitalized the paper-based catch registration process, local fishers now quickly submit catch data. The app has quickly proven itself essential to 2,200 fishers who can use the mobile app online and offline.
Using digital tools has improved the documentation of goods by digitalizing data that was previously submitted on paper, mitigating risk. With an improved catch registration process, Royal Greenland can now better match staff allocation to handle incoming loads of fish at procurement locations, ensuring catches can be counted quickly and speeding time to market. Already, 70,000 purchase orders have been converted from paper to digital, radically transforming procurement operations.
In addition, adopting digital apps has also simplified accounting and helped reduce the risk of errors and ensure tax compliance for fishers and the company.
And by making it easier to record the catch data needed for MSC certification, fishers are more likely to get the higher rate for qualifying loads, strengthening Royal Greenland's competitive advantage among the region's fishing community.
Providing more support to fishing communities
With the success of Royal Greenland's apps strengthening supplier loyalty, increasing catch data accuracy, and optimizing procurement processes, the seafood company has defined a number of additional scenarios for development.
These scenarios include building an e-commerce platform for buying fishing equipment and using apps to help authorities find boats that are lost at sea.
The company is also innovating in the area of financial literacy, providing fishers with an overview of their finances as well as tools to help them set budgets and build savings.
SAP helps Royal Greenland run better
Key business outcomes and benefits
Enabled fishers to quickly submit catch data using a simple, consumer-grade mobile app
Improved the documentation of goods by digitalizing data that was previously submitted on paper, mitigating risk
Improved catch registration process and allocation of procurement team to handle incoming loads, speeding time to market
Simplified accounting and tax compliance for fishers and the company
Strengthened its market position and created a competitive advantage among the region's fishing community
Featured solutions and services
SAP Business Technology Platform brings together data management, analytics, artificial intelligence, application development, automation, and integration in one environment.
SAP BTP SDK for iOS enables the rapid development of native apps.
About Royal Greenland
A world leader in sustainably sourced seafood, Royal Greenland A/S has served up fish from the North Atlantic and Arctic Oceans for more than 200 years. Committed to maintaining a sustainable business model, the seafood company collaborates with an extensive network of independent fishers, helping it prioritize the prosperity and well-being of local fishing communities.
Featured partner
A leader in digital innovation, Trifork is a next-gen IT and business service provider striving to be at the forefront of technological innovation. With 25 offices around the world, it transforms enterprises through consumer-grade digital applications. Many of the solutions Trifork develops for customers redefine and simplify business processes and optimize efficiency, cost, and resources.