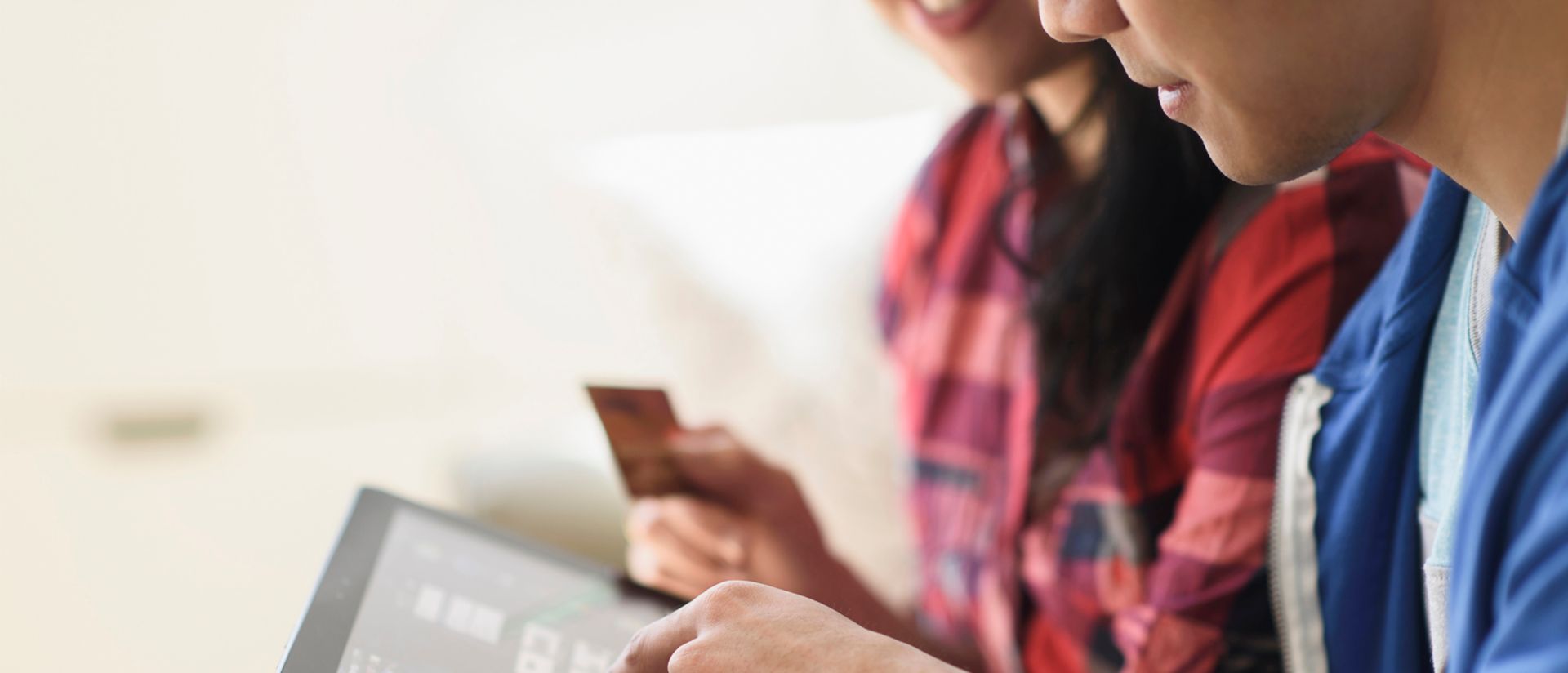 Zalando Payments: Enabling a holistic view of financial and nonfinancial risks
Explore Zalando's journey with SAP
As the payment services provider for online retailer Zalando SE, Zalando Payments GmbH (ZPS) processes payments for more than 250 million orders per year. To ease regulatory compliance, it uses SAP Business Technology Platform (SAP BTP) – delivering financial and nonfinancial risk assessment data and enabling automated risk simulation in one tool.
key risk indicators can be analyzed automatically.
automated machine learning model projected.
risk management reporting and analysis for business users.
SAP Business Technology Platform lets us combine all our information on enterprise risk management in one place. We now have an automated tool for bringing internal and external data together, processing it, and visualizing it in user-friendly dashboards.
Robby Finke
Team Lead for BI and Analytics, Zalando Payments GmbH
Rethinking risk management to simplify and improve risk assessments
A subsidiary of German online fashion retailer Zalando SE, Zalando Payments GmbH (ZPS) buys receivables and processes payments for the online orders placed with Zalando SE or its partners. ZPS thus owns all financial flows and the associated risk – allowing Zalando to focus on being a leading fashion platform in Europe.
As a financial services provider, ZPS is subject to the supervision and regulations of Germany's federal financial supervisory authority (BaFin) and the national bank and federal reserve, Bundesbank, which both require detailed risk management reporting.
Nonfinancial risk indicators, such as operational, compliance, and IT risks, were recorded and managed in SAP governance, risk, and compliance solutions. Financial risks, such as credit, market, and liquidity, were recorded in the SAP Treasury and Risk Management application, the SAP S/4HANA Finance solution for receivables management, and the SAP Profitability and Performance Management application. For Zalando's business-to-business (B2B) customers, externally available risk data, such as profit and loss statements, also needed to be considered.
But Zalando Payments did not have a tool for consolidating financial and nonfinancial risk data into one unified dashboard, and risk models could be trained only every three months. It needed a better way to simulate potential risk factors across multiple categories and deliver that back to risk managers and C-level executives in a scalable and user-friendly way.
Our business-to-business credit risk tool built with SAP BTP lets us determine credit risk for our merchants automatically by combining our own internal data with externally available market data for a more holistic risk assessment.
Robby Finke
Team Lead for BI and Analytics, Zalando Payments GmbH
Piloting a unified tool for modeling B2B credit risk
To address the shortcomings of the existing risk landscape, ZPS turned to SAP BTP.
The ZPS team collaborated with SAP to identify important use cases – leading to a pilot project to enable calculations for B2B credit risk – and to build a new risk management architecture using agile methods.
SAP Business Application Studio is used as the development environment. The SAP Data Intelligence Cloud solution ingests and integrates financial data from various SAP and external sources and is used to create advanced machine learning algorithms for modeling future risk forecasts. Results are then written back to the SAP HANA Cloud database and harmonized with nonfinancial risk factors. From there, the data is pulled into the SAP Analytics Cloud solution, which allows it to be presented to business users in a unified, intuitive way. In the future, the data will also be pulled into the SAP Datasphere solution for modeling or integration with additional data sources.
Improving the understanding of business partner–related risks
With the new pilot in place, ZPS is now able to provide risk managers and company executives with monthly reports on 10 risk-related KPIs for business partners. With plans to go live in the very near future, this new automated process will save significant time and effort on pulling together risk reports and training risk models while also providing information that is more detailed and reliable.
The model is being refreshed with new training data every day, resulting in significant quality improvements. The ultimate goal is to create a 100% automated machine learning model that requires zero manual input.
Going forward, new KPIs will become available that will help ZPS understand its relationship with business partners even more clearly. And as it develops new use cases for SAP BTP, the company hopes to extend its solutions and services to other retail companies while driving forward the standards for financial risk management across the industry.
The strength of SAP BTP and our close cooperation with SAP are what paved the way to a successful project. As we roll out additional use cases and improve existing ones, we know we have a stable yet flexible platform on which to innovate.
Robby Finke
Team Lead for BI and Analytics, Zalando Payments GmbH
SAP helps Zalando run better
Key business outcomes and benefits
Integrated reporting and simulation for financial and nonfinancial risks
Significant time and effort saved on risk reporting and modeling with results that are more detailed and reliable
Plans to create a 100% automated machine learning model that requires zero manual input
Modeling for additional KPIs to help better understand financial and nonfinancial risk factors
Opportunity to extend risk management solutions and services to other retail companies
Featured solutions and services
SAP Business Technology Platform brings together data and analytics, artificial intelligence, application
development, automation, and integration in one unified environment.
SAP Data Intelligence Cloud is a comprehensive data management solution that transforms distributed data sprawls into vital insights, supporting innovation and business growth.
SAP HANA Cloud is a single database-as-a-service foundation for modern applications and analytics across enterprise data.
SAP Analytics Cloud lets you bring together analytics and planning with unique integration to SAP applications and smooth access to heterogeneous data sources.
SAP Business Application Studio is a modern cloud-based development environment, tailored for efficient development and extension of SAP solutions.
About Zalando Payments
Payment services provider Zalando Payments GmbH (ZPS) processes payments for orders placed with fashion retailer Zalando SE. ZPS buys the receivables generated from orders placed by Zalando customers. It also provides a full payments solution, covering risk assessment, fraud screening, payment methods for checkout and processing, and the collection and reconciliation of funds.