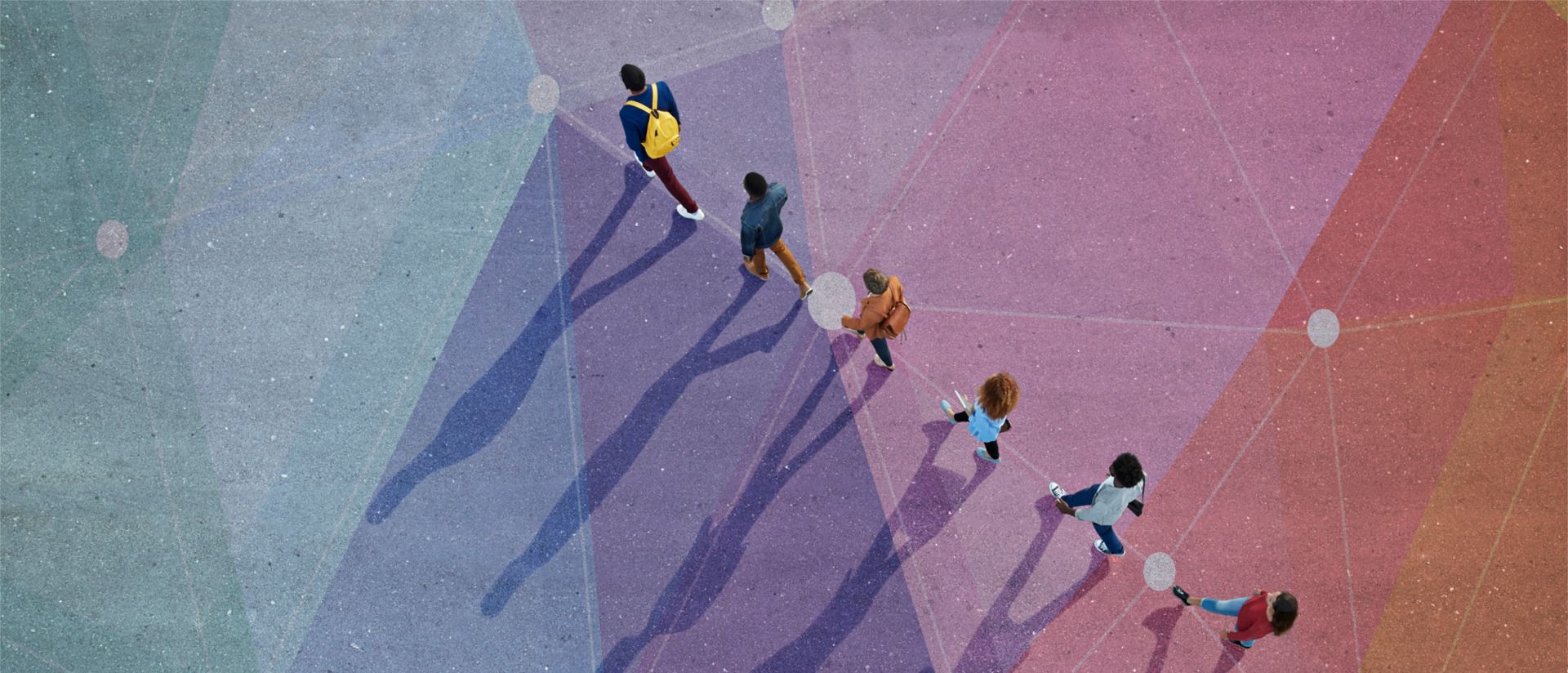 Delivering the Next Generation of Intelligent Procurement for Accenture
Explore Accenture's journey with SAP
Accenture aimed to standardize purchasing processes and enable better-informed, data-driven decision-making on procurement. The firm chose a suite of SAP integrated spend management solutions, including SAP S/4HANA, the SAP Ariba Buying and Invoicing solution, and SAP Fieldglass solutions. Now the company has increased spend visibility.
Increase in the proportion of catalog-based purchases
Global platform to support all spend management activity
We're bringing procurement to the next level of partner and value contributor within our organization and helping drive major spend decisions that are being made by the business.
Patricia Miller
Managing Director of Digital Transformation for Procurement Plus, Accenture plc
Pioneering an intelligent approach to procurement
As one of the world's leading professional services companies in the world, Accenture needed to establish procurement as a value-add to the business. To do this, the company had to harmonize its procurement operations end-to-end and improve spend visibility across different categories, including its SOW-based spend.
Accenture decided to embark on a digital transformation of its procure-to-pay processes inspired by the concept of intelligent spend management. This would involve digitalizing and automating processes and integrating sourcing, purchasing, and payment solutions across the organization. It would also include delivering insights across spend categories to support better-informed decision-making.
Partnering with SAP using a Customer First approach
Using a Customer First engagement methodology, SAP helped the firm develop an outcome success plan. This addressed obstacles and opportunities, including alignment on governance, communication, and metrics.
With six months on global design and a subsequent implementation, the project team established a single, digital procurement platform based on SAP S/4HANA. This was integrated with the SAP Ariba Buying and Invoicing solution in one of the first and largest instances of guided buying capabilities globally. The team also integrated SAP Fieldglass solutions within the spend management platform to automate the management of SOW-based services.
As a partner in our transformation, SAP is helping us understand and evaluate the potential of its solutions to help ensure we're getting the right value over time.
Eli Lambert
Managing Director of Global IT and Finance Applications, Accenture plc
Posting procurement as a strategic partner
Accenture has achieved impressive results with its implementation of SAP Solutions. The company has digitalized its procurement operations, reducing manual effort, and accelerating purchase-to-pay turnaround times. With the implementation of a single, global, digital platform, Accenture can deliver end-to-end transaction transparency and real-time reporting, which supports strategic decision-making.
In addition, added guided buying capabilities and robotic process automation, and machine learning can now provide immediate user assistance when needed, thereby simplifying purchasing processes and providing enhanced user experience. As a result of this, Accenture has seen a significant increase in the use of the product and service catalog – up from single digits to 45% – reducing costs by directing buyers to products with contracted prices.
Continuing the journey of intelligent procurement
Accenture remains laser focused on its strategic objectives and continuously strives to find new ways to innovate. Projects currently underway include the worldwide implementation of SAP Fieldglass solutions, following a successful six-month pilot in Japan.
"We really recognize that the journey doesn't end when the solution is deployed," says Miller. "Throughout the transformation of our procurement function, we have been looking at different opportunities and adding on multiple components to drive frictionless exchange between our procurement systems."
SAP helps Accenture run better
Key business outcomes and benefits
Simplify, standardize, and automate sourcing, purchasing, and payment processes
Identify inefficiencies, accelerate operations, and increase spend visibility
Establish procurement as a value-add service and business partner
Featured solutions and services
SAP Fieldglass Vendor Management Systems gives you visibility into your global external workforce so you can reduce costs and improve the quality of services and contingent talent.
SAP S/4HANA Cloud is a comprehensive ERP system with built-in intelligent technologies, including AI, machine learning, and advanced analytics.
SAP Ariba Buying and Invoicing automates your entire purchasing life cycle and gives users one place to search for indirect goods and services.
About Accenture plc
With a global client base that includes 91 of the Fortune 100 and customers in more than 120 countries, Accenture plc is one of the world's leading professional services firms and empowers its clients to embrace innovation and drive new value in the digital economy.