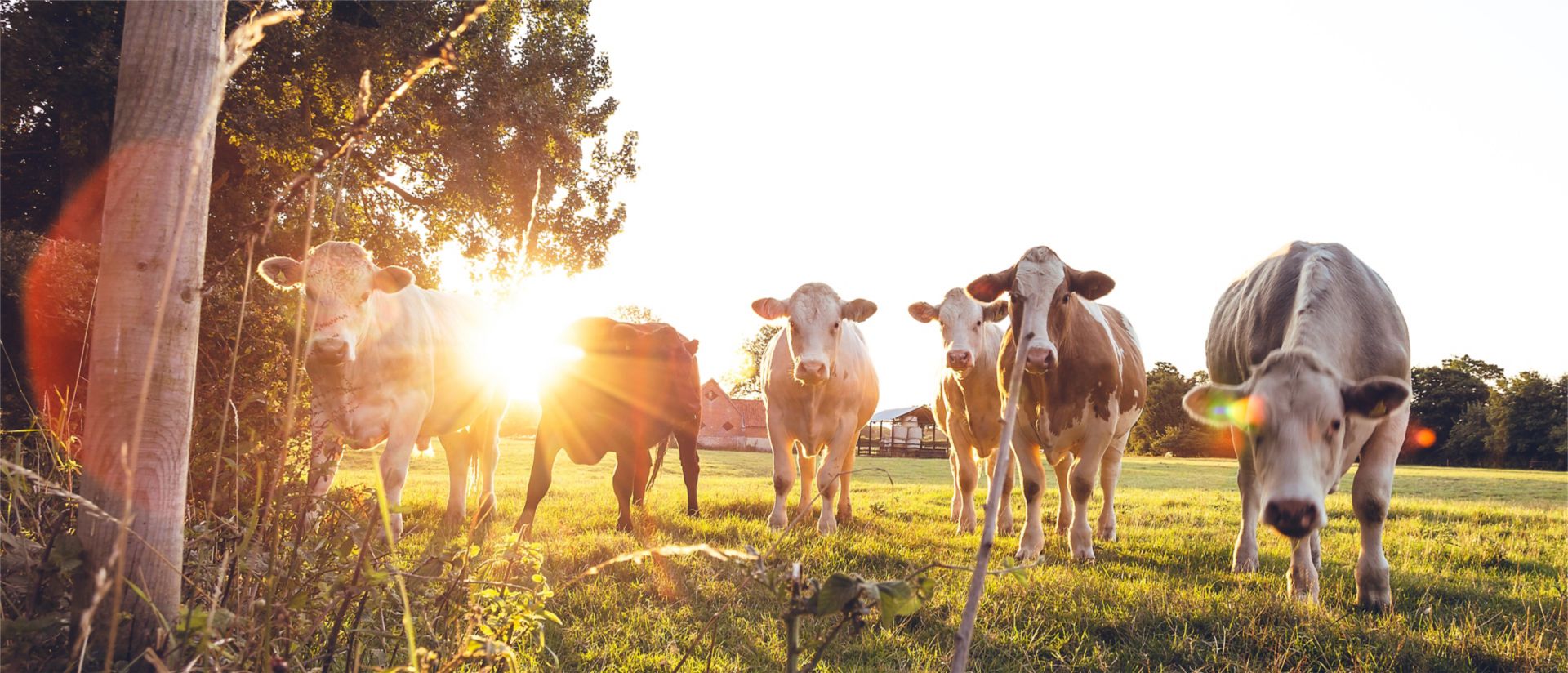 Fonterra: Delivering quality dairy products with consolidated digital supply chains
Explore Fonterra's journey with SAP
Fonterra needed to upgrade and integrate its supply chain processes so it could deliver its products to customers more efficiently. With the SAP Extended Warehouse Management application and voice solutions, the New Zealand dairy distributor was able to consolidate and automate its digital supply chain operations.
inventory record accuracy.
case pick rates per hour.
cartons dispatched per day.
By bringing all of our businesses together into one central facility, we knew we needed to efficiently streamline our operating systems, platforms, and processes to reflect our newly integrated business model.
Brent Fiecken
General Manager of Logistics and Distribution, Fonterra Co-operative Group Limited
Addressing supply chain needs across siloed, digital logistics processes
Fonterra Co-operative Group Limited recently consolidated seven major distribution centers into one temperature-controlled facility colloquially called "The Shed." This meant Fonterra faced a fragmented supply chain that required digitalization so the dairy supplier could continue to excel in an evolving market. The New Zealand–based co-operative supplier works with more than 10,000 dairy farmers to deliver quality products both domestically and to the neighboring Pacific Islands. With the new location, the co-operative felt it was time to upgrade its warehouse management and reporting systems to reflect the modern needs of consumers and suppliers.
The co-operative seeks to deliver a wide range of premium products while maintaining the highest-quality food safety standards and efficiency. To manage such a diversified system with increasingly complex supply chain logistics, Fonterra sought to automate workflows, simplify and optimize digital supply chains, and accurately manage inventory.
The deployment of SAP Extended Warehouse Management has been a key enabler in helping us bring all our technologies together, including our voice-picking solution and RF scanners. It has enabled us to be as effective as we are today.
Brent Fiecken
General Manager of Logistics and Distribution, Fonterra Co-operative Group Limited
Consolidating digital supply chain systems for increased efficiency
Fonterra needed an intuitive solution that could quickly address its rapidly evolving supply chain, workflow, and inventory management needs. Having previously worked with SAP for more than 20 years, the dairy co-operative felt that the SAP Extended Warehouse Management (SAP EWM) application held the complex digitalization and automation capabilities it required to run more efficiently now and in the future.
With SAP EWM, Fonterra can streamline its supply chain processes to a single cloud-based platform that boosts the efficiency of The Shed's diverse operations. The application's automated workflows also increase employee efficiency by allowing staff to focus their time on improving output instead of pursuing menial logistics tasks. SAP EWM also has product tracing abilities, which are essential as the co-operative seeks to improve how it reports the extent of its diverse inventory and ensures proper food safety standards for its wide range of products.
With so many variations in product mix, distribution routes, and routes to market, we needed one solution that allows us to really leverage all of those and deliver. SAP EWM has helped drive that efficiency and increased our overall customer base.
Brent Fiecken
General Manager of Logistics and Distribution, Fonterra Co-operative Group Limited
Supplying premium products with centralized, digital supply chain logistics
Since implementing SAP EWM, Fonterra has noted an increase in efficiency and accuracy within day-to-day operations, including a whole new level of digitalized productivity-boosting technologies that have helped make the working lives of the team easier. The co-operative can quickly keep track of the products in its inventory and help ensure that food safety requirements are upheld. By eliminating siloed processes, the co-operative reports a boost in product distribution that has firmly cemented its role as one of the top dairy suppliers in the world.
The co-operative boasts standardized, digitalized communication with contributors across the supply chain. Plus, the implementation of voice-command solutions has offered staff a greater level of hands-free work, presenting them with a greater quality of labor that reduces exhaustion. All necessary warehouse management processes can easily be maintained within the cloud, which has increased Fonterra's overall process visibility.
We continue to look for opportunities and improvements, particularly with the use of reporting technology and system automation, as we work toward a more fully automated system.
Brent Fiecken
General Manager of Logistics and Distribution, Fonterra Co-operative Group Limited
Furthering automation with intuitive system reporting
Fonterra seeks to continue its quest for total automation with the help of SAP solutions. With a growing number of branches in the global market, the dairy supplier is keen to fully automate all its systems so it can maintain its competitive edge. The co-operative also wants to maintain the accuracy of its reporting systems and increase the potency of its collaborative system with more New Zealand farmers.
Given its long-standing history with SAP, the dairy co-operative is confident that it will be able to successfully reach its ultimate goal of fully standardized, automated systems. These systems will allow it to keep the shelves of grocery stores across the world stocked with the finest-quality New Zealand dairy products.
SAP helps Fonterra run better
Key business outcomes and benefits
Consolidated supply chain processes with increased efficiency
Streamlined food tracing with more accurate inventory reporting
Increased product output with automated processes
Bolstered employee productivity with voice-command technology
Eliminated siloed processes across fragmented distribution centers
Featured solutions and services
SAP Extended Warehouse Management automates high-volume warehouse operations and integrates complex supply chains with distribution for greater visibility and product control.
About Fonterra
Founded in 2001, Fonterra Co-operative Group Limited is a co-operative dairy distributor serving New Zealand and the Pacific Islands. It operates with the backing of more than 10,000 New Zealand dairy farmers and provides the region with a variety of products from milk to aged cheeses. With the recent addition of a singular distribution center, it employs more than 21,000 people and has branches across the world.