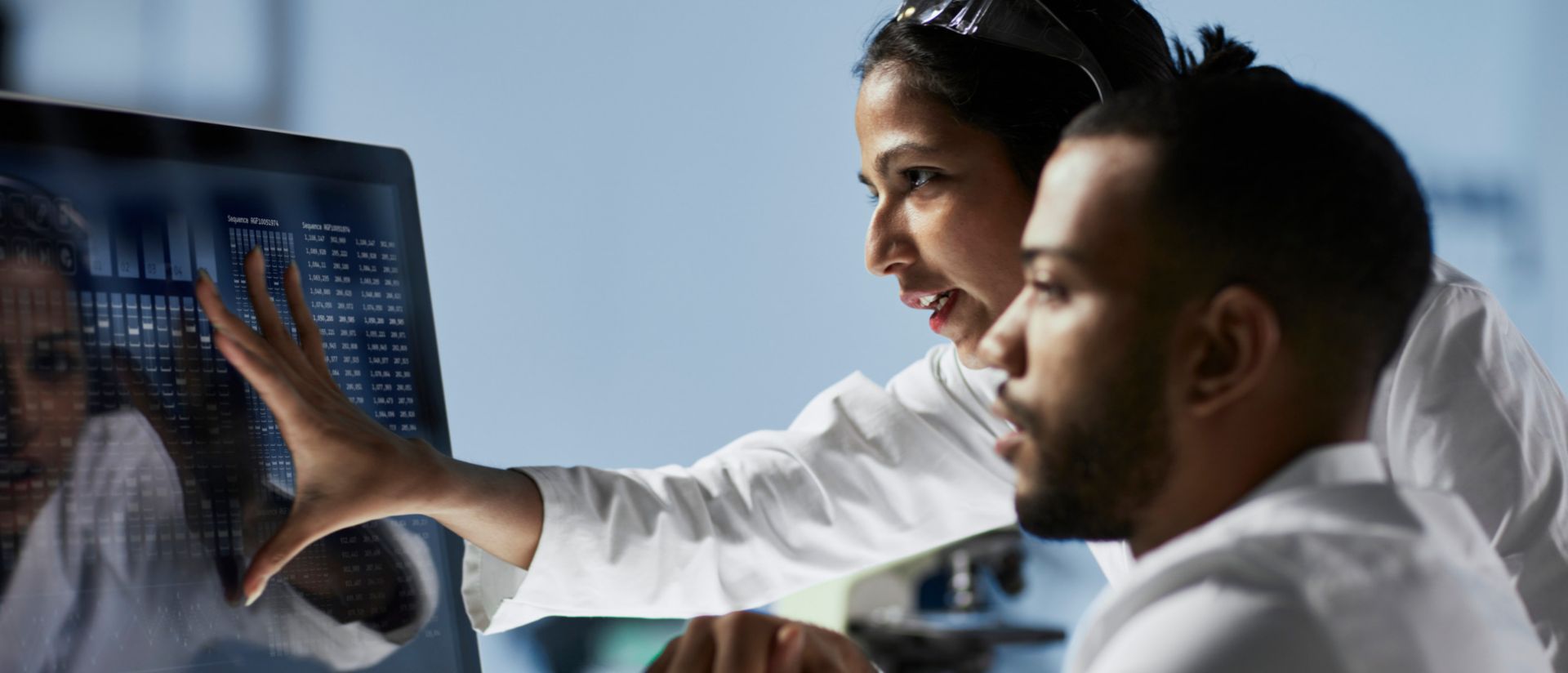 Lupin: Continuing global expansion and innovation with standardized processes and experiences
Explore Lupin's journey with SAP
With operations in 11 countries spanning six continents, Lupin Limited is a worldwide leader in pharmaceuticals. To help with its global expansion strategy, it selected SAP ERP and cloud-based SAP SuccessFactors solutions to automate and gain visibility into HR and enterprise processes with data dovetailing, help fulfill critical global compliance obligations, and benefit from continuous innovation.
of global employees included in HR digital transformation.
corporate expansion activities completed since adopting SAP solutions.
countries targeted for organic or inorganic growth.
With SAP SuccessFactors solutions, the ease with which our people data flows throughout our organization is superb. This is key to helping us ensure compliance and high data integrity throughout the employee lifecycle, such as recording attendance at a talent review or inputting to payroll.
Yashwant Mahadik
President Global HR and Co-Lead Business Transformation Office, Lupin Limited
Finding the consistency and confidence to drive business growth
As part of its growth agenda, Lupin Limited has expanded its product range, domestic geographic reach, and overseas operations. It now brings in excess of 1,000 products to consumers in more than 100 countries. While gaining additional access to customers, markets, and opportunities, international expansion comes with the complexities of a new environment characterized by various legislative obligations. It did not want the intricacies of operating within these new geographies to be a limiting factor in pursuing its growth aspirations.
To make a success of its growth by acquisition and overseas market entry and minimize the risk associated with expansion, the company needed to execute global business processes and operations consistently and transparently. It sought the ability to perform management reporting and to confidently navigate its corporate responsibilities in the financial and fiduciary areas. It also wished to fulfill its employer obligations to its employees.
Lupin relentlessly pursues excellence through innovation and continuous improvement in all of its projects, processes, and products. It wanted an infrastructure that would strongly support its commitment to continuous innovation.
Most importantly for us, we've seen constant innovation in SAP SuccessFactors solutions, as they're not what they used to be 15 or 20 years ago. As an organization, we're focused on continually improving our employee experience.
Yashwant Mahadik
President Global HR and Co-Lead Business Transformation Office, Lupin Limited
Standardizing processes and spearheading innovation
Lupin implemented the SAP ERP application to unify its business functions and processes when it began its global expansion and acquisition strategy 20 years ago. Wanting to support its growth ambitions and further process standardization, it adopted SAP SuccessFactors solutions to manage its global workforce. SAP ERP and SAP SuccessFactors solutions work in tandem to provide the company with an enterprise-wide view of its back-end and HR data.
Compliance with regulatory bodies is critical for the pharmaceutical sector, especially the careful management of employee data and the control of system and data access. To meet obligations to its employees and the United States Food and Drug Administration (FDA), the company uses SAP SuccessFactors solutions to streamline relevant HR processes, from onboarding to ongoing training. It must also address security requirements for HR data, which vary widely by country. Employing the SAP SuccessFactors Employee Central solution gives peace of mind that its enterprise-wide HR operations are compliant with local data-protection and data-privacy regulations now and in the future.
Innovation is key for Lupin. And it's actively pursuing process innovation, made possible with SAP SuccessFactors solutions. For example, global mobility for employees wasn't an option before, but it's now able to drive employee engagement and meet the needs of technologically savvy staff. Another area is performance management, where Lupin replaced the balanced scorecard with the leading practice of "management by objectives." This offers a more flexible approach, suitable for broad roles, that helps ensure everyone in the organization has clear direction on how they're contributing to business priorities.
Our enterprise backbone system is SAP ERP and SAP SuccessFactors solutions as a human experience management platform, which dovetails very well into a single enterprise-wide platform.
Yashwant Mahadik
President Global HR and Co-Lead Business Transformation Office, Lupin Limited
Achieving process consistency and compliance
Lupin's success in growing its business comes from its ability to acquire and integrate businesses across the globe. Having SAP ERP as its corporate backbone and SAP SuccessFactors solutions for use in HR management provides the company with a unified platform for managing operations and continued global expansion. It has the confidence to pursue this expansion knowing that overseas operations can be firstly integrated and then managed efficiently and consistently. When incubating a startup, Lupin equips it with these enterprise-grade solutions to future-proof it.
Risk management and compliance are mission critical for the company. It takes comfort from the fact that compliance with local requirements is taken care of by SAP SuccessFactors solutions, from onboarding to ongoing training certification.
Embracing leading practices such as global mobility, which was considered too hard to employ in the past, supports the company's commitment to continuous innovation. It can unlock value by creating opportunities for staff and solving the problems of running global operations. Being acquisitive and continuing to grow while retaining a "One Lupin" culture is possible only when processes are consistently executed and transparency exists. And providing employees with excellent experiences, thanks to the intuitive user interface of the solutions, leads to greater satisfaction, engagement, and productivity.
We're now at the threshold of moving toward enterprise-wide analytics, and that's possible only if your core data platforms and data integrity are solid and reliable. We're confident that with our SAP solutions, we're set up beautifully for the future.
Yashwant Mahadik
President Global HR and Co-Lead Business Transformation Office, Lupin Limited
Enabling continuous expansion and modernization
Lupin plans to continue expanding its global presence through strategic acquisitions and new market entry while driving a digital transformation agenda for the entire company in parallel. SAP ERP and SAP SuccessFactors solutions combined give the company the confidence to do this.
In the short term, the rollout of SAP SuccessFactors solutions to employees in Latin America will provide its global workforce with a digital employee experience. The company is considering modernizing areas of most value to employees and the organization, including time tracking. This is seen as a natural fit, as the SAP SuccessFactors Time Tracking solution can be deployed straight away.
Lupin is excited about the possibility of unlocking insights available in the vast data sets in its IT landscape that are visible thanks to SAP solutions. For example, it's interested to see how SAP Intelligent Robotic Process Automation technology might free up time and resources to allow a greater focus on value-added activities.
The company will continue to see its SAP software landscape as an enabler for its growth ambitions. It seeks to stay ahead of the curve by continuously offering employees a more engaging employee experience as well as providing enterprise visibility to fuel future plans.